A Day in the Life of a Navigator » Afternoon Sun Line
For our example, the afternoon Sun observation is taken at 19:35:58 UT from DR 32° 21.5' N, 055° 18.0' W. The intercept is 3.2' away, and Zn = 272.4°. Chief Sheedy plots the resulting afternoon Sun line.
An afternoon Sun observation is routinely taken a few hours after LAN. Observation and sight reduction procedures are exactly the same as those that were done in the morning.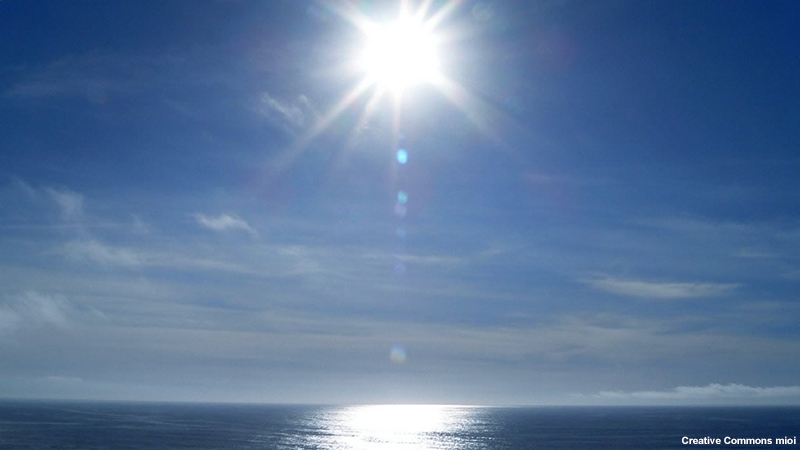 Once again, a strip form includes all of the steps in the reductions.