A Day in the Life of a Navigator » Three-Star Fix, Morning
The first star in our three-star fix is Capella, with sextant altitude 29 degrees 46 minutes and the same data used earlier to demonstrate the Intercept Method. Here, the sight reduction is performed and Chief Sheedy plots the LOP for Capella.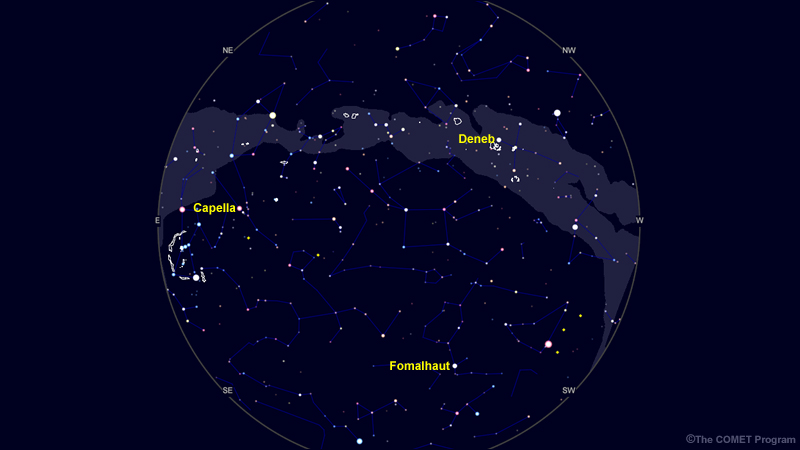 The three stars observed are Capella, Deneb, and Fomalhaut. Let's say each were observed at the same time, at 8:00:00 UT. Let's reduce Capella first. Keen viewers will notice that we already reduced Capella in the Intercept Method segment of this module, so we will go through the steps quickly. If you need further explanation of a step, go back to that segment.