A Day in the Life of a Navigator » Three-Star Fix, Evening
In our example, the evening three-star fix observations are taken at 23:10:25 UT using stars Altair, Dubhe, and Spica. The DR is 32° 23.5' N, 055° 44.3' W.
For our example, let's say there was an ordered speed and course change after the afternoon Sun line was taken. It gives us a DR position of 32 degrees 23.5 minutes north, 55 degrees 44.3 minutes west at time 23:10:25 UT, when we take our evening sights.
We will maintain the same index correction (-0.4 arcminutes), and the same dip correction (-3.1 arcminutes). The three stars we observed are Altair, Spica, and Dubhe.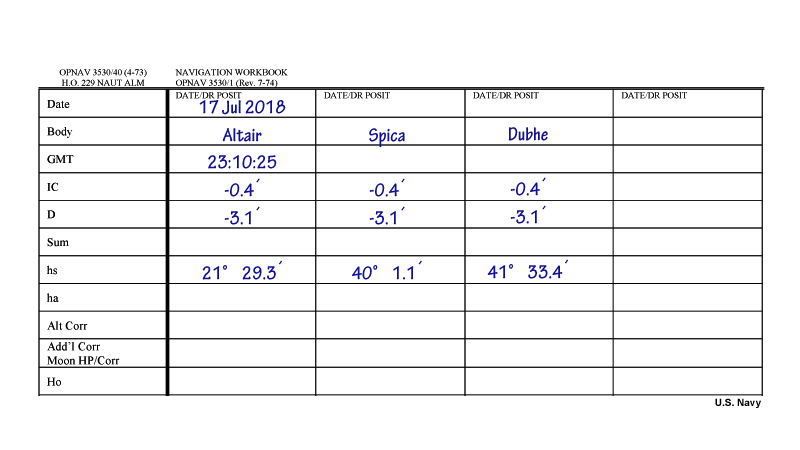 The sextant readings are 21 degrees 29.3 minutes; 40 degrees,1.1 minutes; and 41 degrees 33.4 minutes, respectively. Using these, we obtain Ho for each star.