A Day in the Life of a Navigator » Overview of a Day in the Life of a Navy Navigator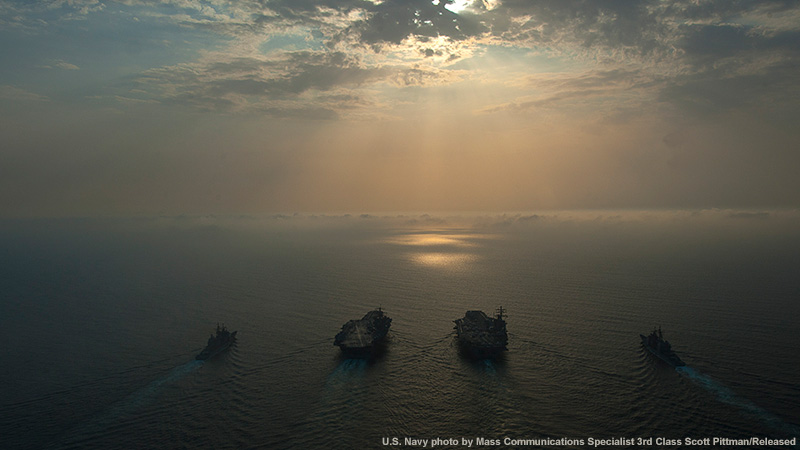 To demonstrate the celestial navigation techniques used in the U.S. Navy, we will go through many of the major duties used to determine a ship's position throughout a typical day. Each of the following duties will be described in more detail later in the module.
We will demonstrate five procedures used during a typical day:
We begin with a known position shortly after midnight. From that, we make a DR plot until we obtain a three-star fix in morning twilight.
We take a Sun line a few hours after sunrise, then a Local Apparent Noon Sun line at noon.
We obtain an estimated position at noon.
A few hours later, we take another Sun line. This will be combined with the morning and noon Sun lines to obtain a running fix.
Finally, we obtain another three star fix in evening twilight.
For our "Day in the Life of a Navy Navigator", we will use the date 17 July, 2018, although any date could be chosen. Time will be given in Universal Time, often called Greenwich Mean Time.